Learn how to paint realistic animals & nature in watercolor
Are you ready to Transform Your Watercolor Art from
ORDINARY TO EXTRAORDINARY?
Begin with my
FREE Mini Course:
How to Paint a CAT EYE in Watercolor
I am a watercolor artist, online art teacher and creative entrepreneur, specializing in realistic animal, wildlife and nature art.
I help artists just like YOU to grow their skills and confidence, and paint
AMAZING watercolors.
My latest online watercolor tutorial
My latest online watercolor tutorial – 
a beautiful cat with white fur and gorgeous green eyes, and a cute little pink nose.
I am a firm believer that you learn to paint as you paint the subjects you love.
Would you love to paint realistic animals and nature in watercolor – but don´t know where to start?
What if you could STOP feeling frustrated and stuck, and start painting the watercolors you´ve always dreamed of?
Would you love to learn new skills, refine them, grow your confidence and take your art to the next level?
Then, you are in the right place.
You can learn how to paint vibrant, true to life watercolors, and I´m here to show you how.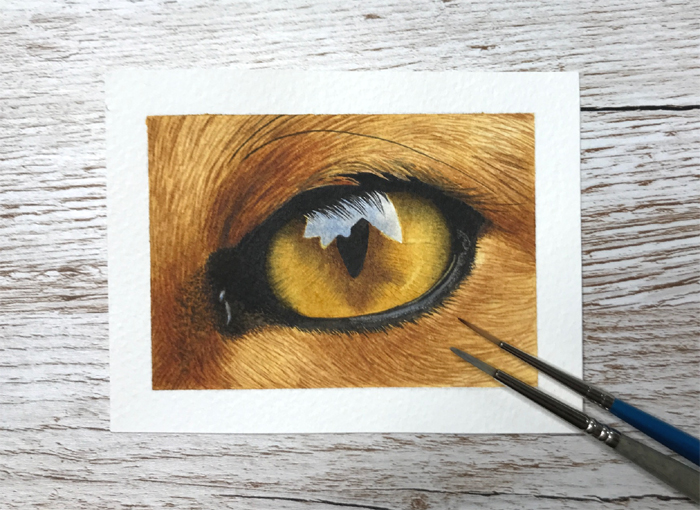 The eye of a red fox in watercolor – this is one of the focus lessons in the watercolor membership
Do you want to learn how to paint
realistic animals & nature in watercolor?
If so, be sure to not miss my FREE Mini Masterclass:
How to Paint a Cat Eye in Watercolor!